Image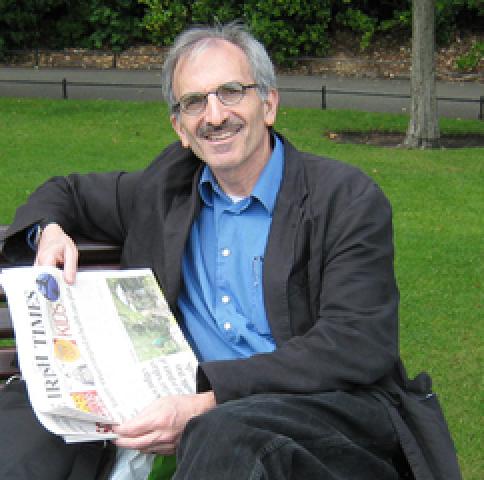 Bio
Jeffrey Hantman (Professor Emeritus, Anthropology Department) is an anthropological archaeologist who conducts research in the Eastern United States, principally in the Middle Atlantic/Greater Chesapeake region. He has had a long-term interest in the history of the Monacan Indian people of Virginia. Recent publications include Monacan Millennium: A Collaborative Archaeology and History of a Virginia Indian People (University of Virginia Press, 2018/2021); 'Sites in History, History in Sites: Archaeology, Historical Anthropology and Indigenous Knowledge,' in The Death of Prehistory, ed. by P. Schmidt and S. Mrozowski, pp. 201-220, Oxford University Press, and the forthcoming 'Recent Monacan Archaeology in Albemarle County: Long-Term Perspectives and Colonial Era Representation' in The Magazine of Albemarle Charlottesville History 80, Spring 2023). He has co-edited several books including Across the Continent: Jefferson, Lewis and Clark and the Making of America (University of Virginia Press, 2004) and Managing Archaeological Data: Papers in Honor of Sylvia W. Gaines. Arizona State University Anthropological Research Papers #57, Tempe (2006).
His research and publications seek to explore and expand the application of archaeological research methods to better understand colonial encounters and post-colonial Indigenous persistence and change in Native America. Professor Hantman is interested in indigenous models of time and landscape and their role in archaeological interpretation. He has worked with the Monacan Indian Nation on writing collaborative histories and the repatriation of human remains and artifact collections to the Monacan Ancestral Museum in Amherst, Virginia. Professor Hantman directed the University of Virginia's Summer Archaeological Field School in Virginia, focusing on Monacan towns and ritual centers between 1984 and 2012.

Hantman's research on Indigenous history led to his recent studies of 20th-century eugenics policy and teaching and their effects on the writing of Virginia history. His publications in this area include "Eugenicists, Sentimentalists, Activists: Social Theory at the University of Virginia, 1926-1960," The Magazine of Albemarle County History 76-77:71-100 and the forthcoming "Scholar, Activist, Humanist: A Portrait of Eric Wolf in Charlottesville (1955-1959)," in BEROSE: International Encyclopaedia of the Histories of Anthropology, Paris (in press, May 2023).
He is currently writing a book tentatively titled "The Social History of Natural History: The Brooks Museum at the University of Virginia."
Professor Hantman has received the Monacan Tribal Association Award for Contributions to Monacan Culture, the Virginia Social Science Association Anthropology Scholar of the Year Award, the University of Virginia's All University Teaching Award, the Distinguished Faculty Award from the Hillel Student Association, and the Jane Moore Essay Award for 2018-2019 from the Albemarle and Charlottesville Historical Society. He has served on several local and state boards and commissions overseeing historic landmarks, preservation planning and archaeological public education outreach in Virginia.