Image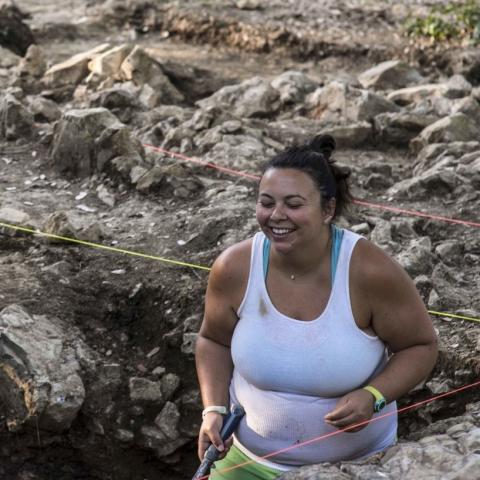 Assistant Professor, Roman Art and Archaeology
Bio
Kate Kreindler (Assistant Professor, Department of Art) is a classical archaeologist who specializes in the archaeology of pre-Roman Italy.  Her research focuses on economic development, connectivity, and urbanization in archaic Etruria, incorporating postcolonial theory to situate Etruscan communities in a wider Mediterranean context and identify Etruscan contributions to widespread Mediterranean economic growth in the 1st millennium BCE.  She also examines cultural exchanges between indigenous populations, Greeks, and Phoenicians in peninsular Italy and Sicily.
 
Kate has excavated at various archaeological sites in Italy and currently is the Associate Director of the Poggio Civitate Archaeological Project, an archaeological field school based at an Etruscan settlement occupied from the 8th through 6thcenturies BCE.  She and her colleagues are publishing materials from the site in both traditional print and digitally accessible formats, combining data from recent excavations with legacy data to comprehensively publish documentation from 55 years of work at Poggio Civiate and to create a georeferenced catalog and archive.  Additionally, she is the Assistant Director of the Brock University Archaeological Project at Pantelleria, a Punic and Roman sanctuary site situated on the shores of the Lago di Venere.  The project aims to understand continuities in religious practices from the Punic to Roman periods.
 
In addition to her fieldwork, Kate has partnered with colleagues to establish the Murlo Foundation, a non-profit organization that aims to make archaeological fieldwork financially accessible to field school students, especially to those from underrepresented groups and with special needs.